How to Choose the Right Laravel Developer for Hire?
Laravel Developer for Hire: Possible Options
In our time of constant development of technology, more and more companies require the services of skilled programmers. Each organization is faced with the question of the most profitable and convenient cooperation with software engineers, in particular, how to find Laravel developer for hire. In order to hire Laravel developers and start cooperation with developer team, it is necessary to know that it can be implemented in three ways. The first is hiring a freelance developer, the second is the formal employment of an engineer in the company, and the last is outstaffing. In any case, all of these options have its benefits and drawbacks.
Pros and Cons of Above Cooperation Types
Small and medium businesses often use the services of a freelancer to help perform specific short-term part of the work in a particular project. According to data of AIN, 38% of all orders were in the sphere of web-development in Ukraine during last year on Freelancehunt. In its turn, more than 95000 users from Ukraine are freelancers on Upwork. Advantages of freelance services are well known. If we talk about long-term relationships, the main benefit is that the remote PHP Laravel developer can be paid only for work performed. Office employee is usually enlisted to the state, and he receives fixed payment. This procedure also requires an additional taxation and expenses. In addition, the office area, equipped workplace, access to the Internet for a full-time employee is required. As a result, an office employee for small and medium-sized businesses can cost twice as expensive as a freelancer. For large companies, the same arithmetic is altogether different.
However, there are some limitations in working with the freelance programmer. They may not be involved in work that requires continuous contact with several colleagues or a permanent presence on the workplace.  Distance from the office, despite the existence of various means of communication, hinders normal human communication. Freelancers are good in cases when you can highlight individual clear tasks that can be performed relatively quickly because there is a risk of losing control over the work process.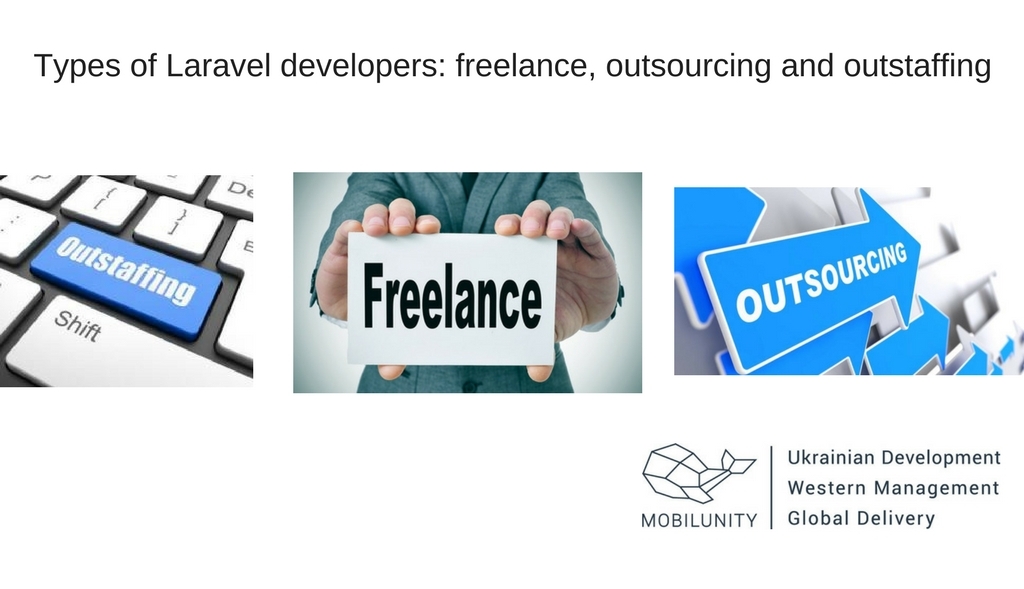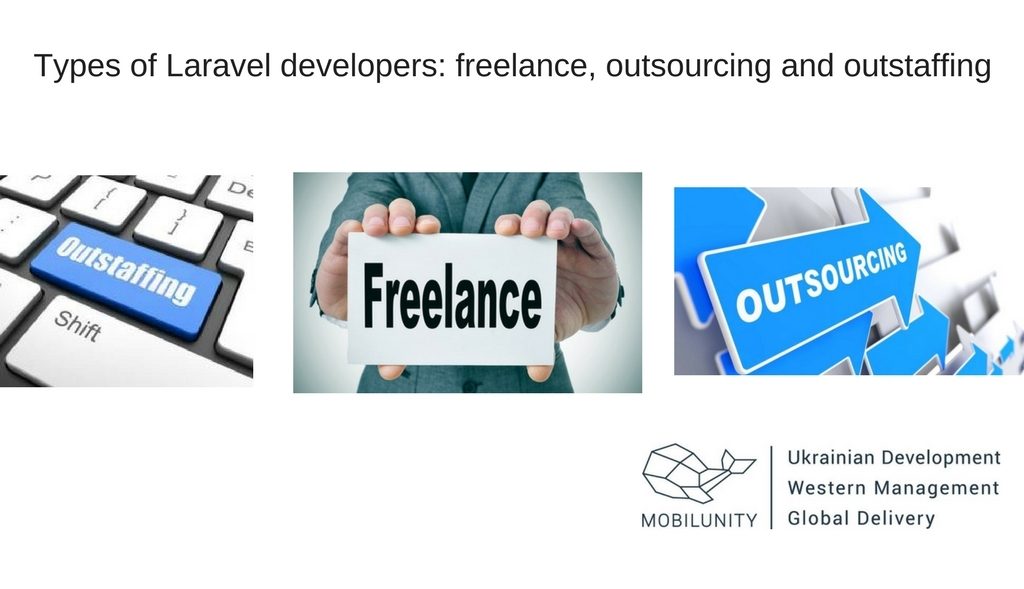 The next option is outstaffing. This is one of the modern services provided for employers which allow working without staff employees. There are some of its advantages:
No need to fill in different personnel documentation;
Exemption from the responsibility in case of any labor disputes;
Significant reduction in tax expenses and costs for searching and hiring;
It is also necessary to say about the downside of getting Laravel developers for hire:
The risk of irresponsible attitude of employees to their duties in the company, which gives them a temporary extra work increase;
This procedure is relatively new, which means its lack of legal regulation.
Hiring Dedicated Laravel Developer
It is necessary to pay attention to the following points when hiring Laravel frontend developer:
His education. The programmer is not required to have a university education, as it only gives the status of the engineer. Only the ability to algorithmic thinking and talent to some extent are the determining factors;
Portfolio. It should be visual, readable, informative, and persuasive;
Work experience, including teamwork. Participation in large-scale projects as one of the team members is a big advantage in the selection of the candidate;
His hobby.  A real programmer should love his job, so the only way to hire dedicated Laravel developer is to ask him what he likes to do in his free time. If he answers that he likes to read professional literature or writing code just for training, he will be a worthy candidate for almost any position.
However, a preferred option of cooperation should be selected taking into account the specifics of the company, as well as the challenges that should be met.